Hi friends – 
Welcome to Friendly Friyay!
I know, this week totally flew by!
Just a quick update on our MS Readathon! SO… It is day 2 of your month long quest to read as many books as we can and raise as much money as possible for families who have someone suffering from MS! Can you believe we have already reached our target?! We spoke as a group about raising this target because we still have a whole month left to fundraise. We realised that sometimes when we set goals, if we work hard enough we can reach our goals. It is important to have goals to direct our learning and our lives. For this reason, we agreed to raise our goal to $600!!! We understand that we already reached our original goal of $300 and exceeded expectations already. We would LOVE to reach our second goal and are already so grateful for those who have donated. Please visit our page 🙂 https://www.msreadathon.org.au/fundraiser/3IB-and-3JM
HOUSE MEETINGS
This morning the school split into their House Groups for a meeting. We met with our Pope John Paul II house group and were invited to participate in different activities held by the classes including friendship bracelets, Minecraft competition, penalty shoot out, math quiz and more. Jayne Shott from Vinnies also came to collect the cheque the school raised from Mission Day – she was super grateful! 🙂
Raf

– I went to play soccer and we were versing and it was 6-1

Angok

– I played soccer

Aidan

– We built a Robot for the competition but Eric didnt announce the winners just yet

Jevan

– I played soccer with Raf and we won 6-1!

Annaliese

– Instead of going anywhere I made a friendship bracelet in the class using blue and pink

Will

– I did planting!

Bianca

– I did friendship bracelets, it was good I used the orange ones
DONUT DAY
Lots of us enjoyed a donut at recess as a fundraiser for Spring Fair – what a yummy Friday treat!
PRAYER
As a lead in to our investigations, today we read the story 'All the ways to be smart'.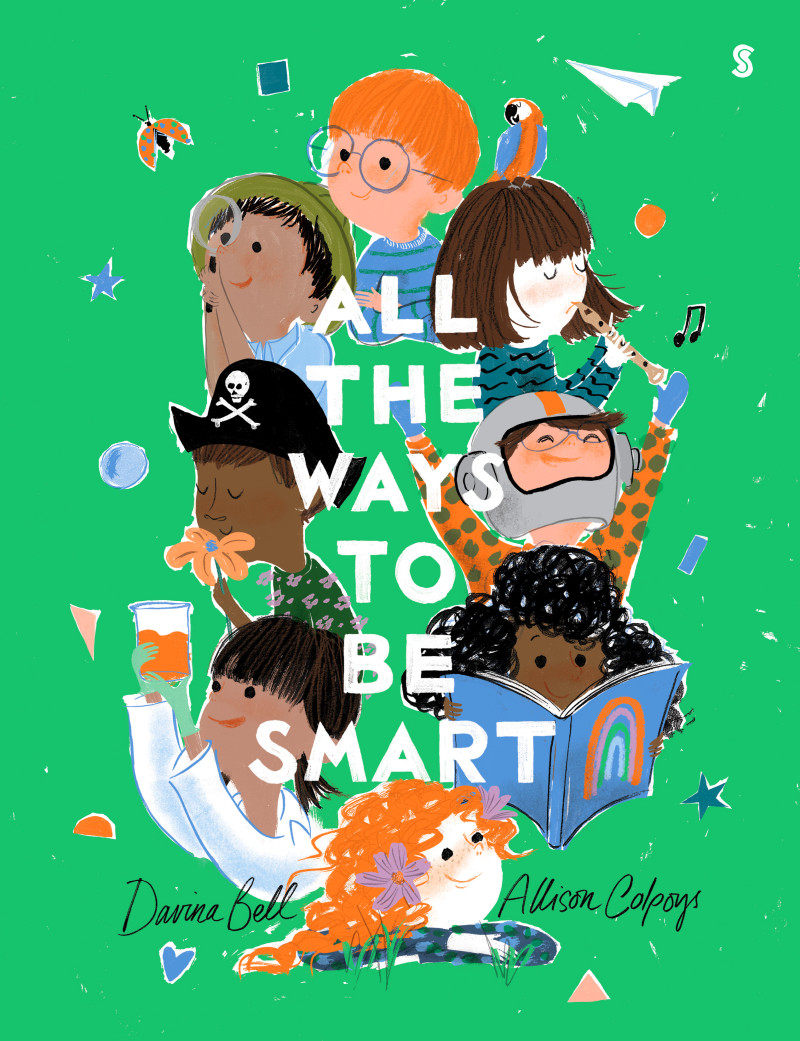 What was the story telling us?
Tcross

– Clever isn't just one things its all other things

Joey

– The book is trying to teach us you're not just smart by just getting good grades

Anna

– They're trying to teach you that you don't have to be smart you can be creative

Aurora

– I think the moral of the story was that we can all be smart in different ways

Libby

– I think the moral of the story was to be smart in different ways

Nate

– You can be smart no matter what
Prayers 
Libby

– Dear God, thank you for everything in the world that is kind and not rude and thank you for my friend and family

Aurora

– Dear God, thank you for all the character strengths so we can all be unique in different ways

Annaliese

– Dear God, thank you for my family and friends and everyone in my life that helps me

Tcross

– Dear god, Thank you for each and every day so we can make the most out of our days

Ava

– Dear God, thank you for all the people that helped during the Readathon and donated money

Akem-

Dear God, thank you for my baby brother because he always has a laugh with me before bed time

Krissy

– Dear God, thank you for the character strengths because if we didn't have them we wouldn't be able to use them or know them

Miss Moore

– Dear God, please protect and look after all the friends in 3IB and 3JM over the weekend and keep them all safe and healthy
INVESTIGATIONS
We use investigations as as time to tap into our strengths, interests and Character Strengths! The children are agents of their own learning and direct themselves to what they wish to explore.
Bianca

– I think it means use your character strengths during investigations and use yours 100 languages

Aurora

– It means you are the boss of your own learning and you can explore your own learning

Tcross

– I think it means you are all capable of your own learning and it means you know what you like and don't like

Nate

– It means that you are the boss of your self and no one can tell you what to do
Ava

is writing a letter to her friend in Sydney!

Makur, Darcy, Holly and Miss B

did some leg stretches and exercises

Kurt, Jevan and Nate

are using boxes to create the 13 storey tree house

And, Bella nad Jasmine

are using GachaLife to create characters from stories

Eva and Ebony

are creating a teddy house using cardboard

Jaiden, Lucas, Akemjot

are creating online Avatar's for stories

Bianca

is using Character Strengths to make a poster

Kristina, Frankie, Tcross and Krystian

used the donut containers to paint and create characters and treasure chests

Aidan, Dion and Joey

used blocks to create a car stadium

Keren, Mia, Kiziah and Mary

explored more with mixing colours
Mrs Tropeano came to visit us to talk about living the MS and the Readathon! She is so inspiring and strong and we can't wait to donate more money and read more books to support such an incredible cause!!!

Mis Tropeano's 5 to thrive!
Eat really healthy! Lots of fruits and veggies and nuts
Try and move my body by doing yoga
Trying to get a good nights sleep
Sunshine and being out in nature
Having a positive mindset and being really grateful!
MINDFULNESS – GRATITUDE WRITING
We love ending our week by writing down the many things we are grateful for that week! A grateful heart is a magnet for miracles.
HAPPY BIRTHDAY ANNA, MADDOX AND MAKUR
Anna
Lynn – You are really kind and on your birthday you gave me a squishy thing for a present
Libby – You are a kind friend and if everyone needs help you help out
Akemjot – You're a kind friend and today you gave me a squishy
Aurora – Anna is a really good friend and she has been since reception
TCross – You're very smart and help everyone
Maddox
Andy – He is a kind friend and I help him
Mason – He is a kind friend and he always plays with me
Akem – Maddox is always a kind friend and he never has been rude to me for 2 years
Anna – Maddox does a good job when he does work
Miss B – He is always smiling and I have never ever had to tell him off for anything naughty in 2 years! He makes positive choices
Makur
Jaiden – He is a great team mate
Ash – You are a good friend and soccer player
Angok – You are good at soccer
Noah – You are the best at soccer
Aurora – You're very funny
Jasmine – You're always the fastest in this class
HAVE A LOVELY WEEKEND