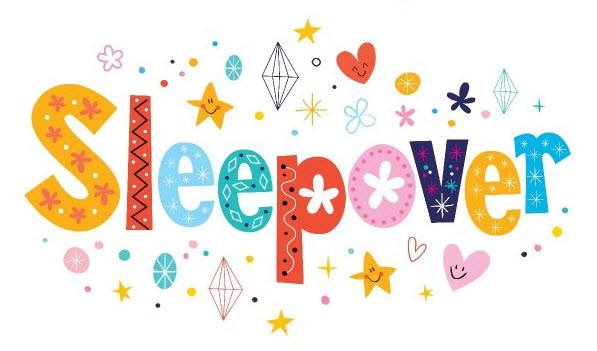 Hello Everyone,
With just one sleep to go we wanted to clarify a few things for sleepover.
Children come to school Thursday like a normal school day in school uniform. Children will then go home, shower, get ready in active wear and then return to school with everything for sleepover.
Arrival for sleep over at school is 5pm to then get started as soon as possible with our evening activities planned. We have a schedule with everything planned so prompt arrival would be greatly appreciated. The children will arrive and come straight to the hall to set up their bedding. If they are going to need assistance with this please arrive with enough time to help them do so. They will need to be dressed in active wear ready for outdoor activities (This may include a jumper for when it gets cooler in the night). They have been put in teams and can wear the colour of their team if they want to. This is not a necessity as they will all be getting a bandana to wear. The teams are;
| | | | | | | |
| --- | --- | --- | --- | --- | --- | --- |
| RKKMBA | Animal Lovers | Da Jeff | Dragacorn | Teamwork Dreams | COOL KIDS | PIKA POWER |
| Raf | Noah | Dion | Joey | Ash | Jaiden | Aidan |
| Krystian | Kiziah | Eva | Tcross | Cierra | Nate | Jevan |
| Keren | Libby | Frankie | Lara | Rho | Mia | Annaliese |
| Mary | Bella | Aurora | Ann | Holly | Nev | Akem |
| Bianca | Ebony | Jake | Anna | Jas | DD | Ava |
| Andy | | | Angok | Darcy | Makur | Iris |
The teams worked together yesterday to create a name, logo and special handshake for their team. All the children worked beautifully to create their teams and showed great teamwork and collaboration.
We have ordered the pizza and garlic bread for dinner and we ensured that we asked all children what they would eat so that everyone is catered for.
If there is anything in particular you children need to go to sleep at night please let them bring it. We want it to be as comfortable as it would be at home and that might mean bringing something that is special to them.
Friday is pyjama day so the children can stay in their pyjama's on Friday but will need a gold coin donation for Spring Fair. They can bring this gold coin in Thursday to class or Thursday to sleep over.
Laptops- if you want to bring your laptop for Friday you will need to go home and charge it on Thursday afternoon and then bring it in their bag for Friday. We are not able to charge everyone's laptops ready for Friday at school so this is optional to bring it and have it on Friday. We will not be planning any activities that will rely on the use of the laptop for Friday and will not be using the laptops at sleepover.
What to bring;
Something to sleep on eg. an already blown-up mattress, camp bed or yoga mat
Some bedding or sleeping bag and pillow
Pyjamas, teddy (optional), slippers or thongs
Toiletries (toothbrush/toothpaste/hairbrush/hair ties)
Reusable plastic plate, bowl and spoon to use and take home
Refillable drink bottle
Recess and lunch for Friday (canteen order optional)
If you have any more questions please feel free to email or call the school and we can answer these.
We have lots of very excited children and look forward to seeing you all at 5pm tomorrow night.